What is Accreditation?
Accreditation is a voluntary method of quality assurance designed primarily to distinguish schools adhering to a set of educational Standards. The accreditation process is used at all levels of education, and is recognized for its ability to effectively drive student performance and continuous improvement in education.
Egyptian Ministry of Education Accreditation
Green Heights International School is fully accredited as an International School by the Egyptian Ministry of Education. 
To see the Accreditation statements please click the link below.
"Egyptian Ministry of Education Accreditation"
AdvancED Accreditation
Institutions seeking to gain or retain accreditation by AdvancED must meet AdvancED Standards. These Standards focus on systems within a school and systematic methods of attaining high student performance and organizational effectiveness. The Standards address preparing students with skills they will need for the future and include high expectations for professional practice. The Standards require demonstrated growth in student learning and achievement; a commitment to developing learning, thinking and life skills for all students; and formal structures whereby each student is well known. The power of the Standards lies in the connections and linkages between and among the Standards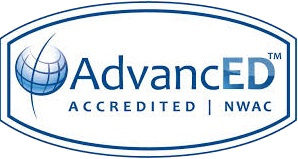 Green Heights International School has been accredited since 2006 and again in 2011 by the Northwest Accreditation Commission, now a part of AdvancED, valid through June 30, 2017.
We also strongly encourage you to visit the AdvancED website at www.advanc-ed.org where you can access our school's profile.
Green Heights International School (British Division) is accredited by Cambridge International Examination (CIE) of the UK, and includes educational stages from Foundation to IGCSE.
The British Curriculum follows the structured educational framework of the U.K, but has been adapted to meet the mission and values of GHIS.  Green Heights International School provides a balanced learning environment that meets the global standards while preserving the national cultural values.

What is IGCSE  ?
The I.G.C.S.E. (International General Certificate of Secondary Education) is an internationally recognized British system, designed to encourage high academic standards through a practical approach to teaching and learning. It is equivalent in standard to the Egyptian Thanaweya Aama. The I.G.C.S.E. is accepted as a university entrance qualification by the Egyptian universities, the American University in Cairo, the German University, the British University, the private universities and most universities abroad
Cambridge IGCSE develops learner knowledge, understanding and skills in:
Subject content
Applying knowledge and understanding to familiar and new situations
Intellectual enquiry
Flexibility and responsiveness to change
Working and communicating in English
Influencing outcomes
Cultural awareness