Heads of American Division
Ms. Rasha Mahmoud
Head of High School
As the head of high school, I am very proud to welcome you to Green Heights International School. After 20 years of experience in the educational field I do believe that each and every student has the right to inquire, explore, analyze and understand. In GHIS we believe that every student has the right to a quality education in a safe and productive learning environment. Through our Character building, Career Guidance & Quran sessions we emphasize the value and dignity of students to meet their individual needs and provide a moral education. As part of our continuing effort in striving for excellence, we constantly review our curriculum and provide the best and most up to date resources for our students' high quality learning experiences.
Our vision at GHIS is to create future leaders by preparing our students to learn valuable life skills, achieve their full potential and face different challenges for the next century.
Our first class of future leaders graduated in 2010. All seniors were admitted to various reputable universities in Egypt and worldwide.
At GHIS we are proud of our history; we put our dreams into action for a better future.
Sincerely,
Mrs. Rasha Mahmoud
Head of High School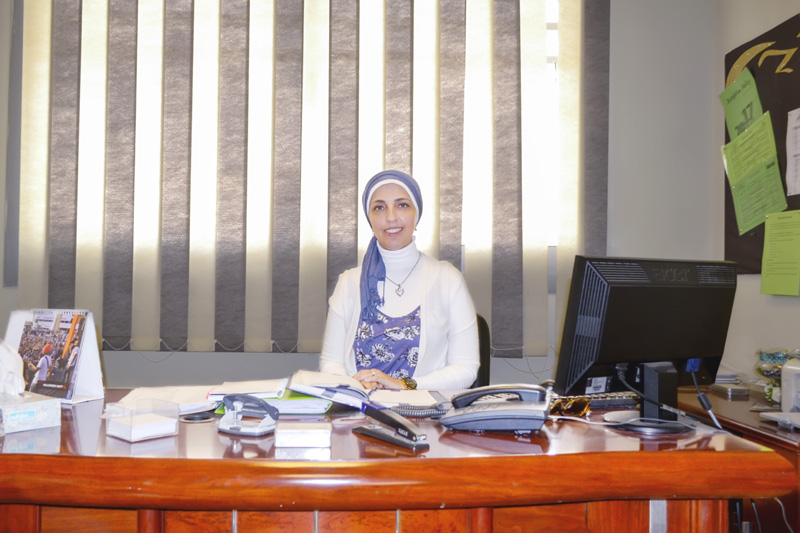 Ms. Hinaz Daftedar
Head of Elementary & Middle School
"The only person who is educated is the one who has learned how to learn and change." Carl Rogers
Dear Parents and Guardians,
It is with great pleasure that I welcome you to Green Heights International School. At GHIS, we endeavor a learning community that nurtures the well-being of all students so that they may grow in knowledge and compassion. While we strive to deepen our core values of: excellence, honesty and trust, fairness and respect, teamwork, and diversity.
We believe that academic success is important, but that success is also about students reaching their full potential in whatever they do, whether it is on the sports field, on stage or in the classroom.
We do this by teaching a wide and varied curriculum and extra- curriculum, that develops the whole person and focuses on the needs and interests of our students. We continually investigate new methods, new technology, and new programs that give students the global education required to meet the 21st century challenges.
Subjects are taught in real-life contexts so that students can relate to what they are learning. They are constantly provided with opportunities to go on enriching field trips which contribute to the development of students into civilized young men and women who possess more knowledge about art, have stronger critical-thinking skills, exhibit increased historical empathy, display higher levels of tolerance, and have a greater taste for consuming art and culture.
When appointing staff, our highest priority is to find teachers who are motivated, wholehearted and have a passion for teaching. This is because, for students to achieve personal excellence they need to feel safe, happy and valued by the teacher.
As you can see, GHIS has a lot to offer : We all benefit from our collective efforts at providing an inspiring, safe and dynamic learning environment. GHIS will continue to strive to be the place for students to think, learn, create, connect and discover.
Sincerely,
Mrs. Hinaz Daftedar
Head of Elementary and Mid.School