Head of the British Division
Dr. Nermine Hossam
Head of Primary and Secondary 1
Dear Parent,
We are honoured to welcome you to our new school year 2017-2018.
This is a special word of welcome to all of our new families who will be joining us this year. We look forward to forging strong and lasting relationships with you as together we support your children on their life- educational journey at GHIS.
To our existing families, we look forward to welcoming you back to a new exciting school year filled with happiness and success.
 We realize that teaching your child is a tremendous responsibility and we are always doing our best to ensure that each pupil has a safe and motivating learning experience in this upcoming year.
 This year will be a year of engaging, meaningful and rigorous work in our classrooms, combined with special events, extracurricular clubs and activities.
Our highly qualified staff members are always keen to provide our pupils with every possible chance of learning  , where they can explore concepts ,ideas and issues that have local and global significance and express their opinion honestly , confidently and creatively.
 We encourage you to contact us if/when the need arises, and to follow up your child's studies, assignments, assessments, and school activities, as well as other events and happenings.
Together, we will continue to improve the quality of our school community and provide the best for our pupils.
Education is a partnership between the school, pupils, parents and community.
All pupils are more successful when we work as a team to achieve academic and behavioural goals.
Thank you 
Dr.Nermine Hossam
Head of Primary and Secondary 1
British Division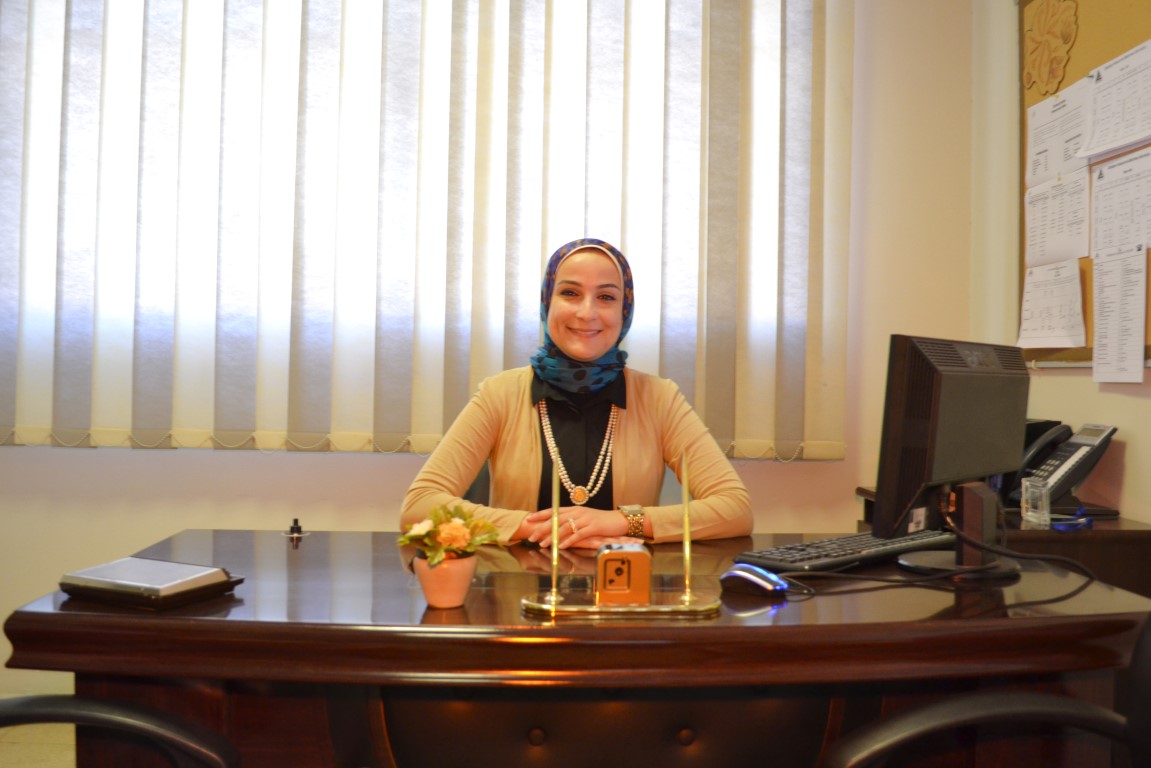 Mrs. Antonia Draganova
Head of IGCSE
Dear Parent,
The GHIS School Administration is delighted to welcome you to its IGCSE family.
    By being accepted as an IGCSE student, your child has become a member of an international culture which promotes a life-long passion for learning and fosters diligence and perseverance leading to an outstanding performance and resulting in excellence.
    IGCSE (International General Certificate of Secondary Education) is one of the most popular forms of secondary education recognised worldwide which offers flexibility of system and varieties of subjects options according to student's interests, talents and ambitions.
     IGCSE develops learners' knowledge and skills in subject content, cultural sensitivity and awareness, critical thinking, communication and knowledge application to unfamiliar situations thus preparing learners to become confident and fully-fledged citizens of the global societies.
    In order to meet all learners' individual capabilities and needs, GHIS IGCSE offers both ordinary and advanced level syllabuses through the two Boards of Examinations of Cambridge and Edexcel.
Here – in GHIS IGCSE School – we live by the credo that "Education is a triangle with three legs: parents, child, school and if any of the legs falls, the triangle falls as well" (Harris and Goodall 2007, p. 2).
Therefore, we do not only constantly encourage but also depend on parents' involvement in all aspects of their child's education whether inside or outside of the school as we understand that the achievement of our ambitious academic and students personality-related goals will be practically impossible without sharing and support.
Kind regards,
Mrs. Antonia Draganova
Head of IGCSE 
British Division